A MESSAGING SYSTEM THAT RESPECTS YOUR PRIVACY?
One of my current habits is to change the email on my important accounts from Gmail addresses to ProtonMail addresses (or even aliases that link to my secure addresses).
But why?
Created by scientists from CERN and MIT, ProtonMail is a Swiss messaging service that guarantees the confidentiality of user data as well as its protection by end-to-end encryption.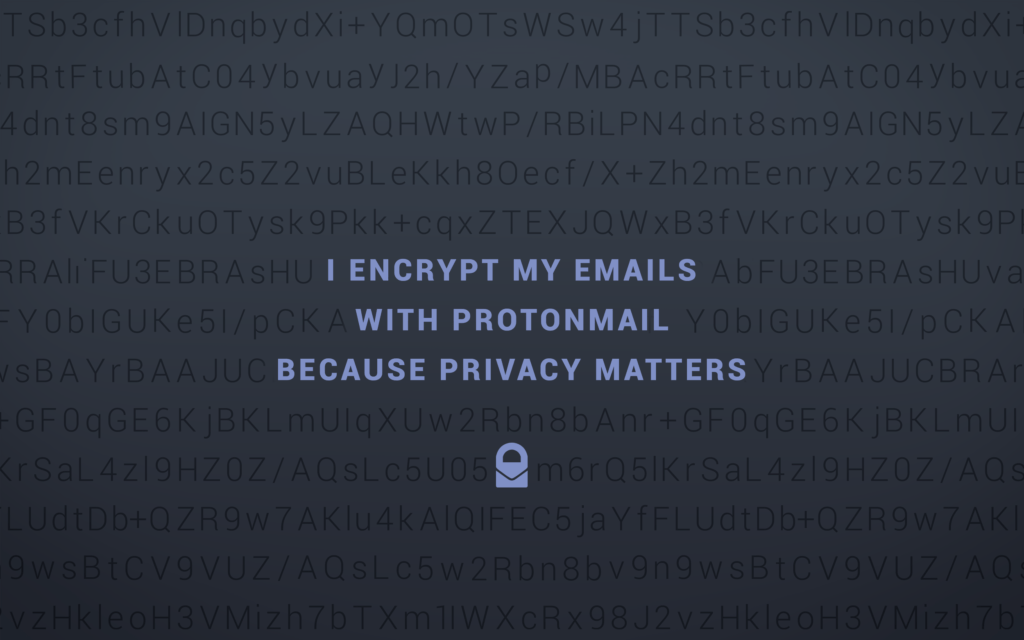 In the last few months, I have become sensitive to the protection of my personal data. This makes me make some conscious choices, especially when it comes to managing my emails.
After some research, I quickly came across the ProtonMail messaging service, a Swiss service with a very good reputation for respecting its customers' personal data. So I asked around and took the plunge over 6 months ago, creating my @protonmail.ch address.
Their arguments for privacy and security convinced me:
Access through their web client (i.e. their secure website) facilitates the management of emails and their settings.
Integration into your email software
Available for users with a paid account, ProtonMail Bridge is the application that allows the integration of ProtonMail in their email software (such as Apple Mail, Microsoft Outlook or Mozilla Firefox). ProtonMail Bridge encrypts and decrypts incoming and outgoing emails in the background.
I recommend the following tutorial on how to set up ProtonMail Bridge in Apple Mail. You will also find tutorials related to Microsoft Outlook on PC (or Mac) and Mozilla Thunderbird on PC (or Mac).
This is where ProtonMail makes all the difference.
The service offers end-to-end message encryption and ensures that it never accesses user data.
End-to-end encryption means that the message is encrypted as soon as it is sent and only the recipient can read it. It is also stored on ProtonMail's servers in an encrypted manner.
Thanks to a "zero access" architecture, ProtonMail does not have the technical capacity to decrypt messages and therefore cannot access the data stored on their servers. This means that no data can be passed on to third parties.
The icing on the cake: ProtonMail is open source. This means that all the source code of ProtonMail is available. You can actually find it on their GitHub.
ProtonMail offers a free service that provides an email address and 500 MB of storage. This is a great way to start using secure email.